The last time I saw a family this well-trained and color-coordinated was when I was watching the Sound of Music. I'm not sure if all of them can sing, but they can follow direction, strike a pose, and look adorable in shades of navy and Tiffany blue.
Between four siblings, parents, spouses, and kids, they managed to gather 25 people on Ault Park Pavilion. We had been praying for good weather, and were blessed with 50-degrees and a break from rain and snow. Okay, the family from Arizona was freezing, but the Ohioans were feeling blessed.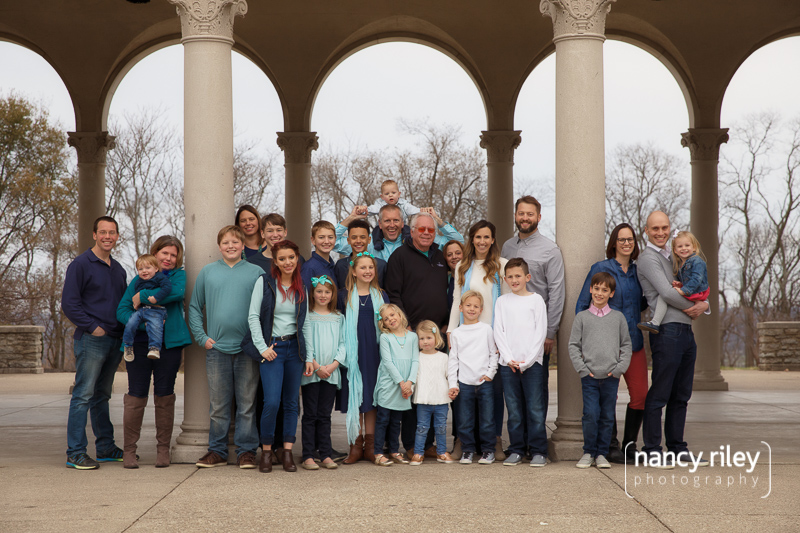 Can you tell which ones are the four siblings?
Wait for it . . .
*
*
*
And their respective families . . .
We did individual portraits, too, and I was considering being reasonable and picking just two or three, but then couldn't decide between the kids. Can you blame me?
Now I've mentioned that these kids were all unusually cooperative and well-behaved, but I have to give special props to a few. With huge groups, there is bound to be a lot of distraction. So the little ones let their attention wander, the adults and older kids are focused on trying to redirect the youngsters, and as a result, hardly anyone is ready to have their picture taken at the same time. However, Tyler, Owen, and Ella showed remarkable ability to keep their eyes on me and a steady smile, no matter what chaos was breaking around them. Doug was in the running for the portrait session equivalent of the perfect attendance award, but he blinked on his second to the last picture. Tough break, Doug. But Evan managed to have a perfect smile on Every. Single. Picture. (Thunderous applause.)
Another look at the handsome young men.
And the beautiful young ladies.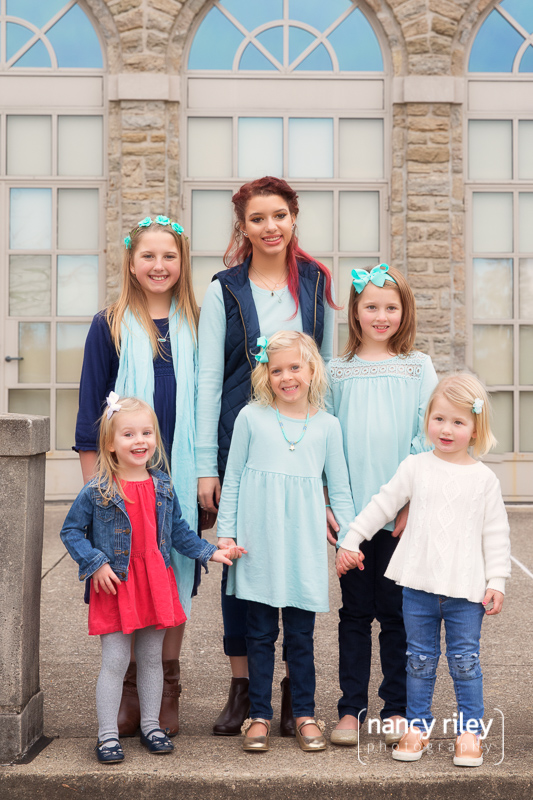 If this isn't begging to be cropped into a Facebook banner, I don't know what is.
So thank you, Melissa and Doug (yes, their real names), for letting me photograph your beautiful extended family, and I applaud your courage for attempting the project at the end of November! I hope everyone made it safely back home, and the Arizona family eventually regained the feeling in their fingers and toes!