Jillian says that she's not good at having her picture taken. She also says that she isn't creative or artistic. I say poppycock and codswallop. She is a musician: vocalist, violinist, and budding pianist; and she has a radiant smile. Perhaps even more important, she has the endurance to spend over an hour in four-inch heels traipsing around Ault Park.
Ault Park is special because it was where her parents got married. But Jillian had never been there until her mom brought here there a few weeks ago to check it out for pictures. Jillian loved it then, but it's easier to love Ault Park in comfortable walking shoes.
One of my whims was to pose her with a tree. I knew from our consultation before that she was more of a city/urban girl, rather than a tree-hugger. But when Ault Park offers all these gorgeous botanical specimens, it seemed a shame not to include them. Jillian valiantly made friends with the tree after we checked the surrounding brush for poison ivy.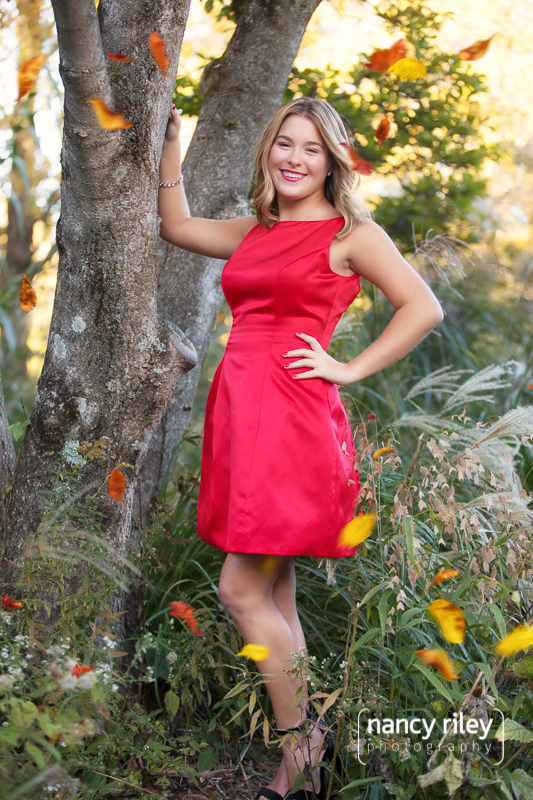 And posing among flowers was no problem.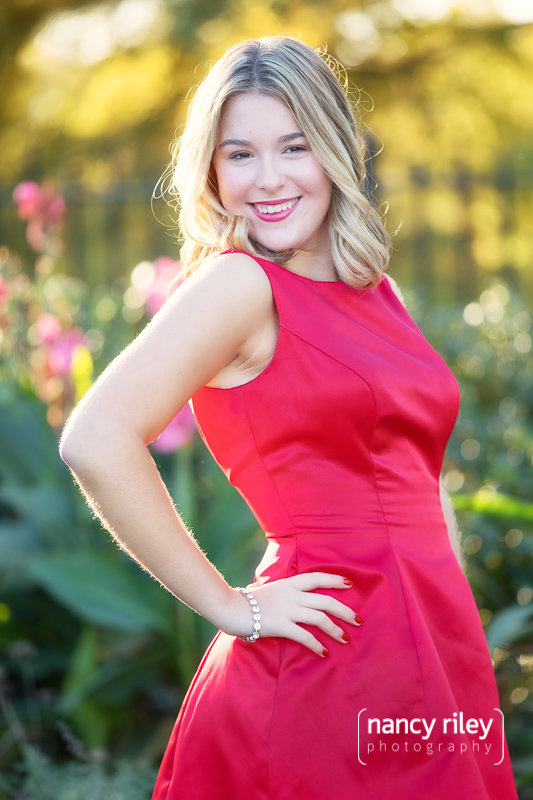 But she was probably ready to get back to the civility of the elegant Ault Park Pavilion. She was also getting more comfortable getting her picture taken and we could show off her sparkling personality.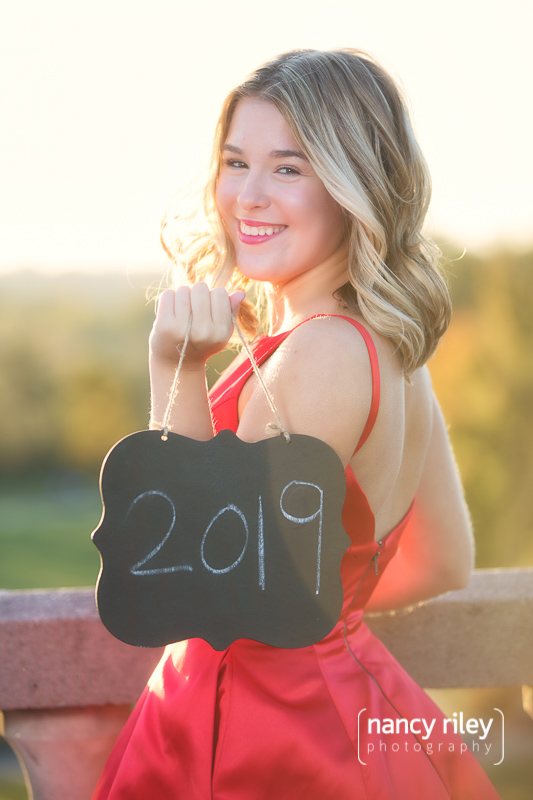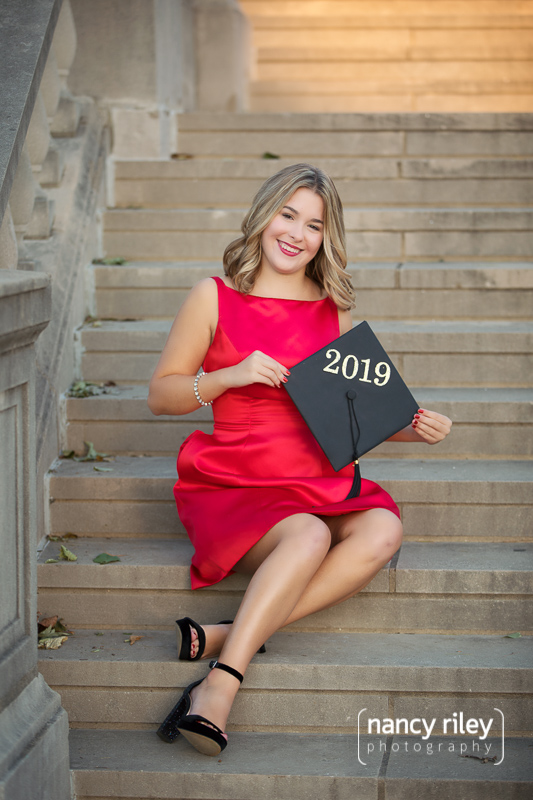 Then she disappeared into my changing tent and emerged as a classic Hollywood starlet.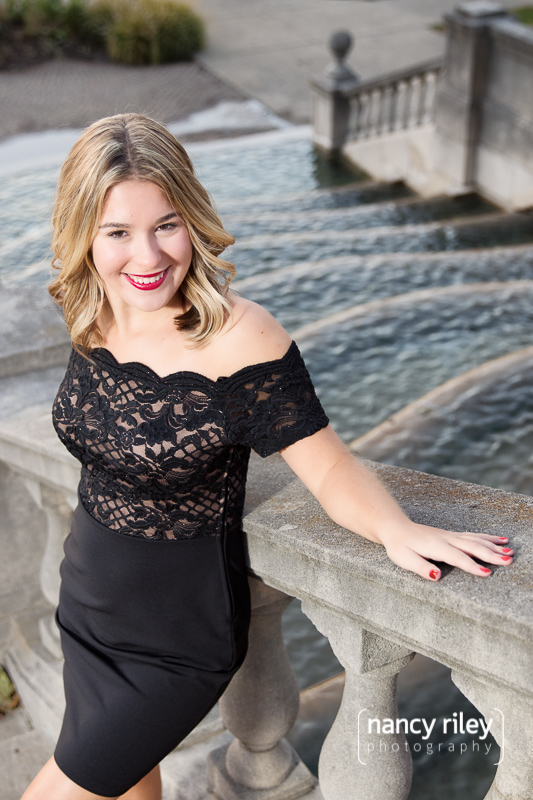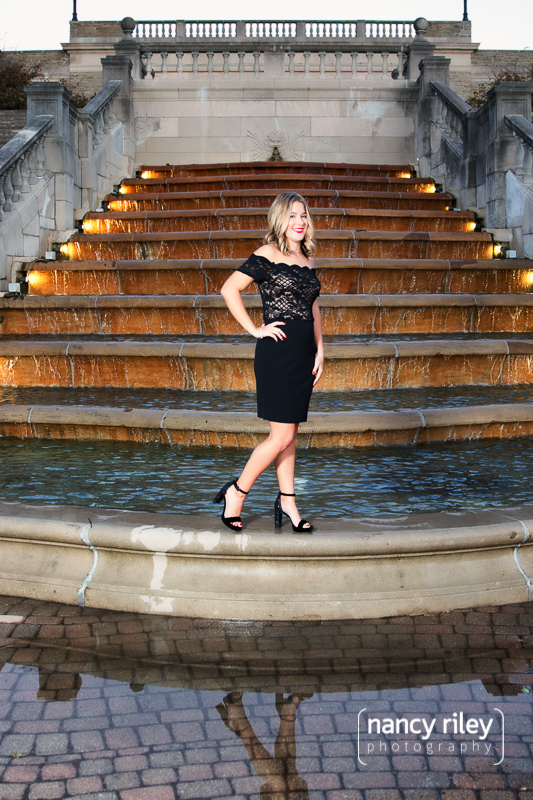 I tried to get her to channel her inner ice princess, but it turns out that she is much more of an Anna than an Elsa. In any case, she has decided on musical education as a career rather than musical theater, so it's probably just as well that smiling comes much more naturally to her than frosty glamour. But she proved she could rise to the occasion when needed.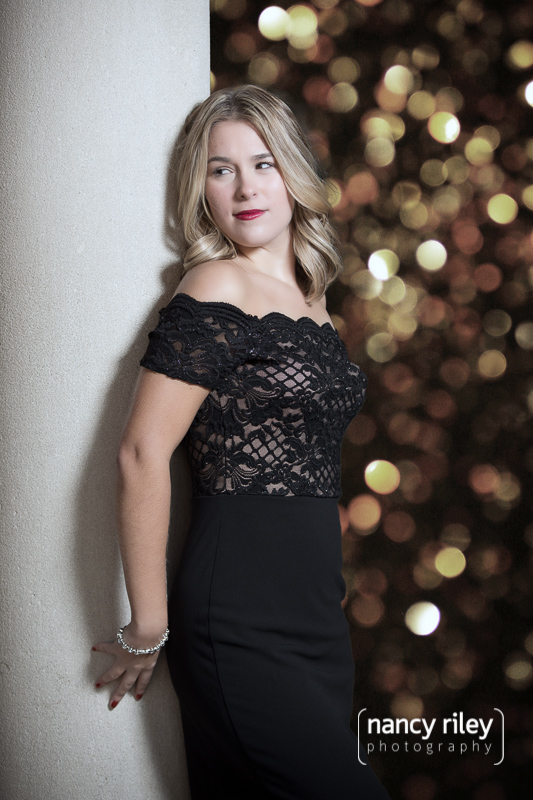 The light was dropping fast, so we went from blinding sun to fading remains of the day in minutes. We shot this portrait around twenty minutes from the one at the start of this post.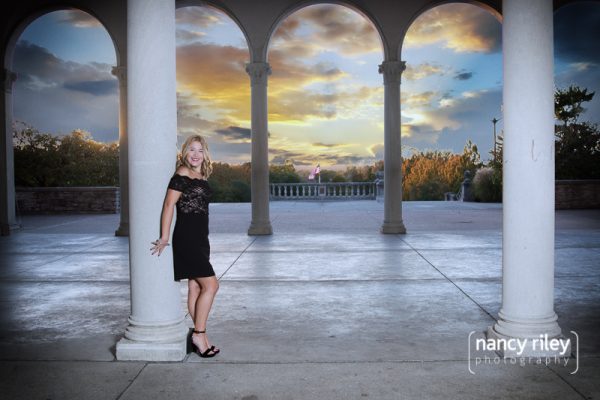 I had already packed my lights when Jillian's mom fortunately remembered that we had forgotten to do a special shot that we had planned during our consultation. I'm so glad she remembered, because these are some of my favorite images of a spectacular session.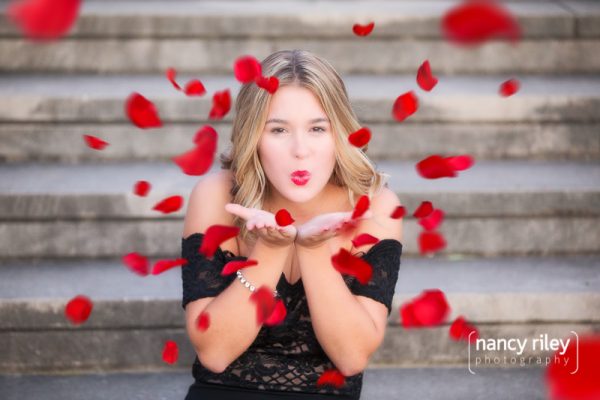 Jillian, you were a fantastic model, and I hope you can still walk after all those stairs and criss-crossing the park! I hope you love your pictures as much as I do!