Rachel is the youngest of her family, which makes her First Communion rather bittersweet. I confess I am not above shamelessly pulling those emotional heartstrings, either. Rachel's sister, Rebecca, asked me if I was going to take funny pictures of them that would show up at their weddings one day. It's not really a funny picture, but I can see this photo resurfacing at Rachel's wedding years from now.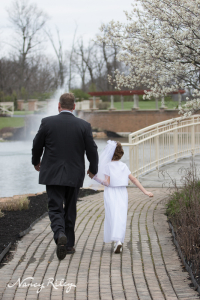 And maybe this one, too.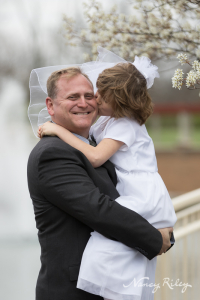 And let's not leave mom out.
Of course, we took plenty of solo portraits as well. How could we not when she looked so sweet?
Thank you for letting me share your special day, Rachel!