It's time to confess. I've been holding out on you.
Remember Chad and Sheila's beautiful wedding back in March? And their equally beautiful newlywed session a month and a half later when the weather warmed up? Well, there was more to that session than I showed you. Let me give you the back story.
Sheila called me a few weeks after the wedding. I already knew what she was going to tell me before she actually said the words because of the joy in her voice. She hadn't spoken to anyone else yet and wanted me to get Chad's reaction when she shared her good news. We thought of possible places and ways to do this, but the most reasonable way that didn't involve me crouching in shrubbery with a paparazzi lens, was to incorporate the news into their newlywed session, which we had yet to schedule.
There were a few challenges. Sheila wasn't sure if she could keep the secret for almost a week. Her mother insisted she wanted to be there to help Sheila with her sari. So we invited all the parents so they would find out at the same time, but Chad's mom couldn't come. And Sheila was thinking of chalkboards, but wasn't able to get away to look for some.
So we hatched an alternate plan. I set the newlywed couple up for a shot, but then pretended my memory card was full or my battery was dead, or some other lame excuse to go digging frantically through my bag for a replacement. While I fumbled around, I instructed my son/assistant to hand Chad and Sheila the packet of large prints I was supposed to deliver to them so they could look them over while they waited.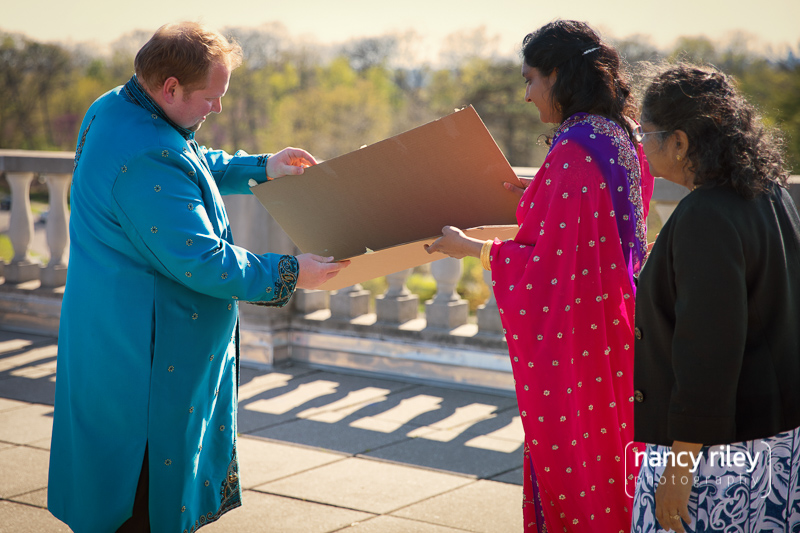 At first, Chad just thought I had made a mistake.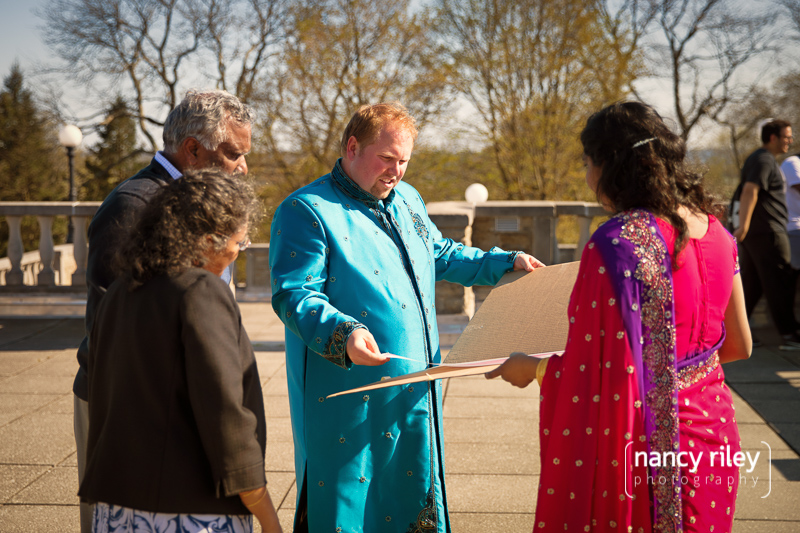 What on earth?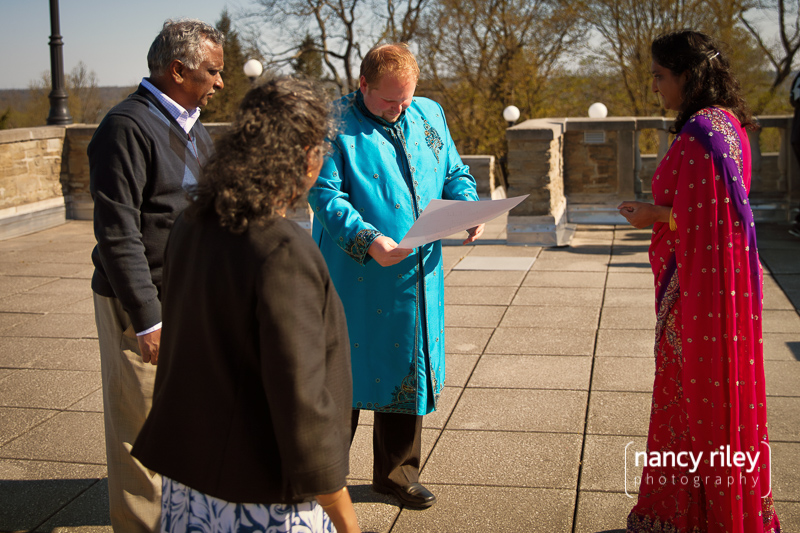 But why would this be for us, unless we were expecting a baby? We're not expecting a baby yet, are we?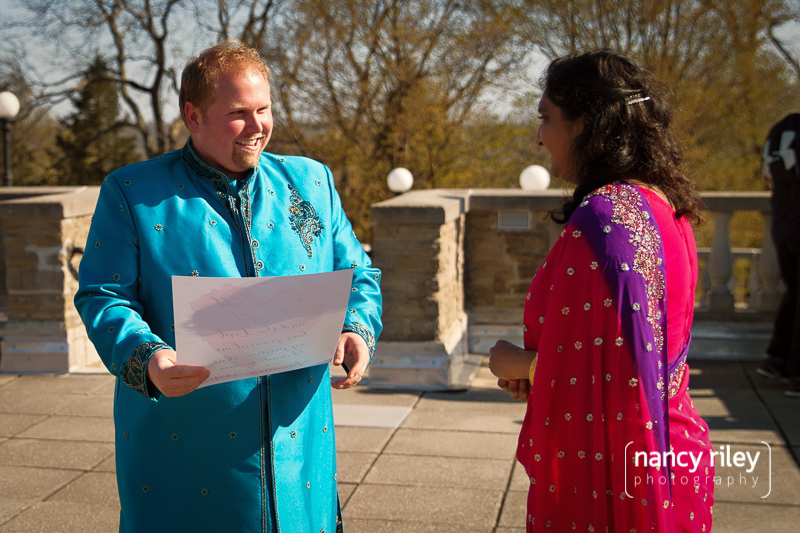 ARE WE?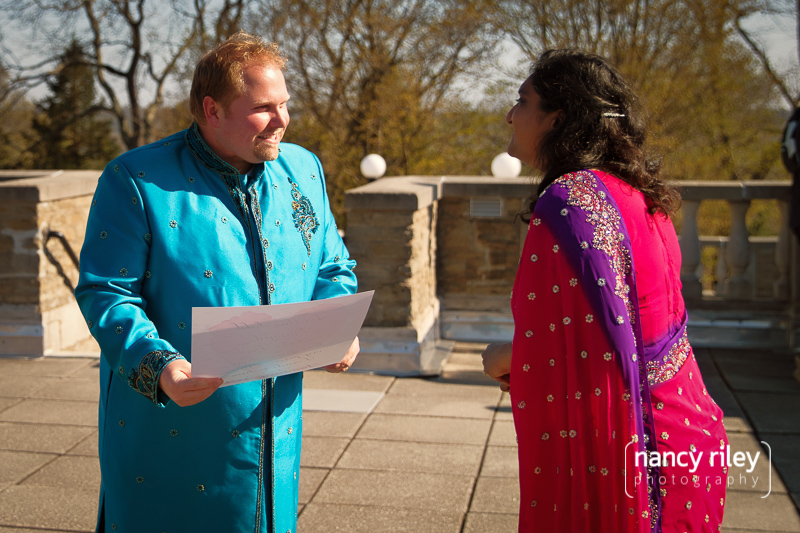 WE ARE?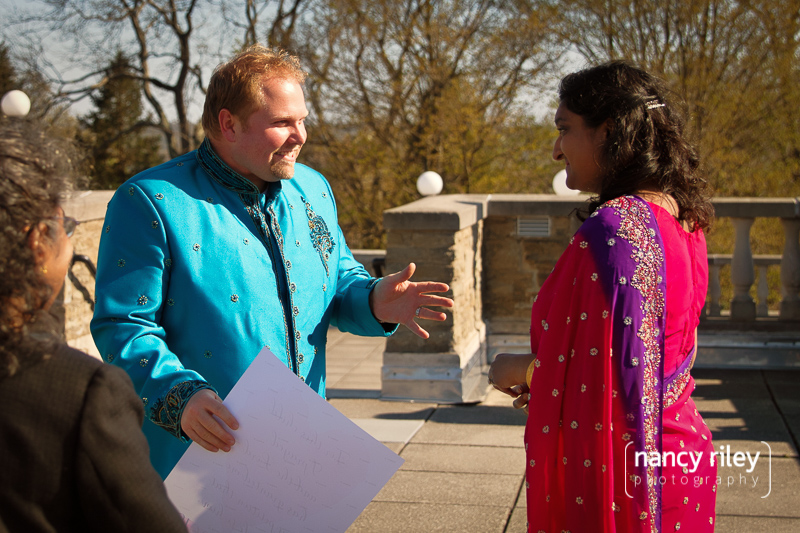 The next moments were an outward ripple of dawning comprehension, shock, delight, and warm emotion.
Here's a better look at the sign.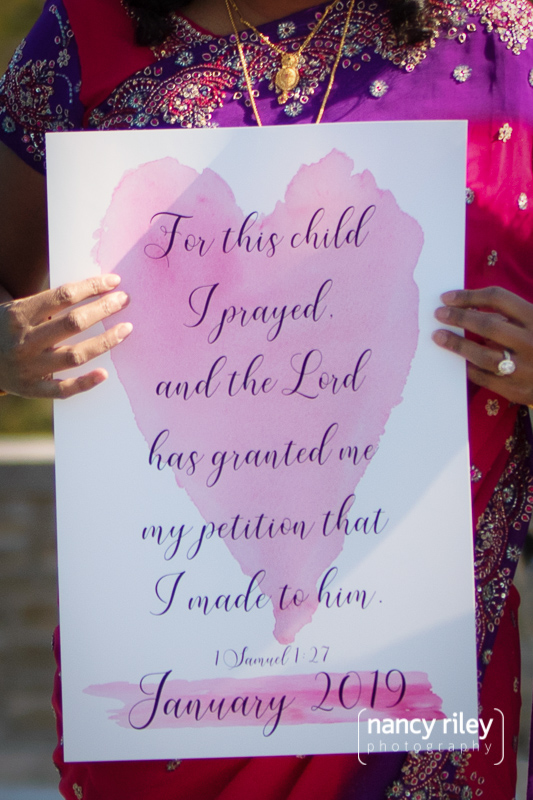 So I think Chad was in a bit of a daze for the rest of the session.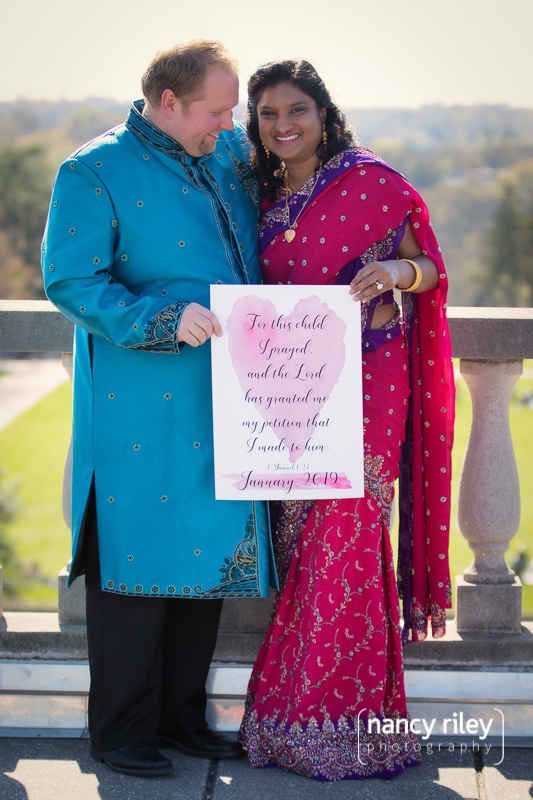 More than once I had to remind him to stop gazing wonderingly at his wife's abdomen.
Or we could just go with it.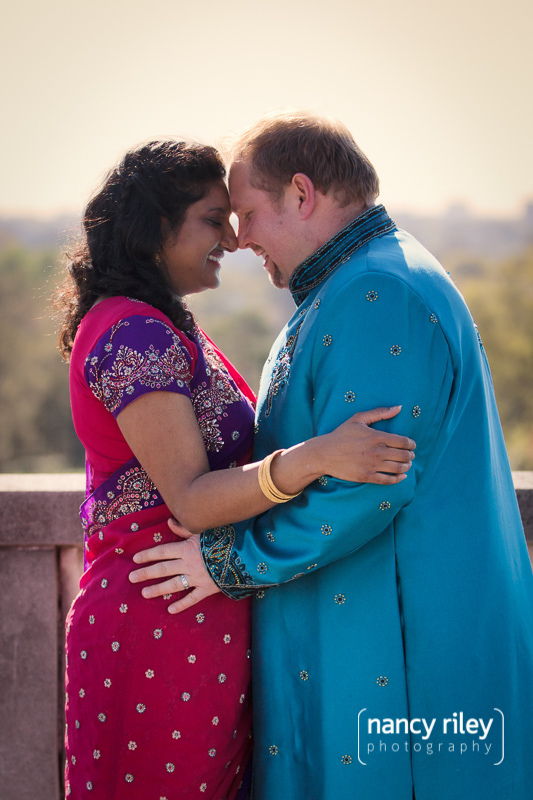 Congratulations again, Chad and Sheila! I can't wait to meet that beautiful baby!