Something old, something new, something borrowed, and a Harley, too.
Of course, it's obvious that she didn't really ride the motorcycle like that. She's smart enough not to ride without a helmet. She was also smart enough to wear Converse sneakers under her dress for a long day on her feet.
I did Mikkayla's senior photos not that long ago. She was beautiful then, and even more so now as a bride.
Most weddings are all about love, but I saw evidence of love everywhere, from the handmade decorations and arbor to the beautiful cake, cupcakes, and iced cookies made by the families and their loved ones.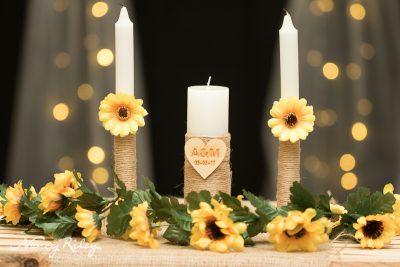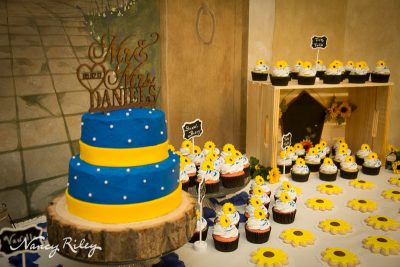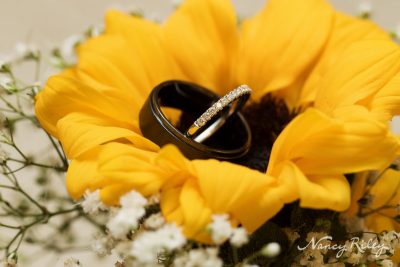 And then there were all the sweet interactions, again, not just between the bride and groom. The bride had a special gift for her dad.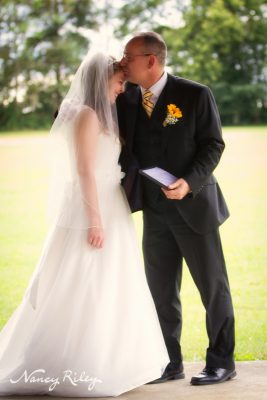 The bride's father, the pastor of the church, was the officiant of the ceremony, while her mother watched from the pew. To me, this was looking at the face of love.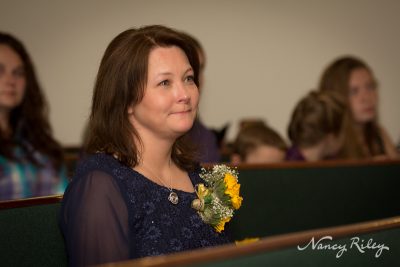 The ceremony was simple and as you may imagine, heartfelt.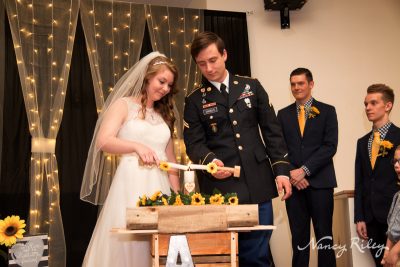 Notice the maid of honor's sneakers. Smart bride, smart friends. And running shoes came in handy, since we needed to get to the reception site almost immediately after the ceremony. The beautiful Norlyn Manor was worth the drive, though.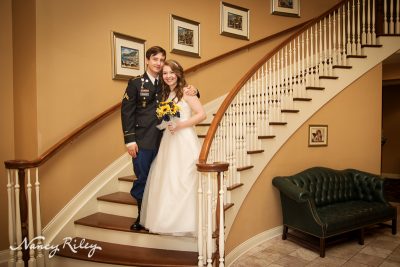 The grounds are lovely as well. We slipped outside for a few quick shots during the reception, largely unnoticed by their guests. The guests from the reception next door, however, had wandered outside, and were cheering my wedding couple on whenever they kissed.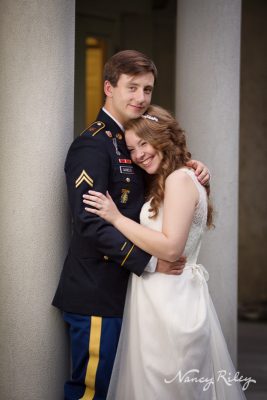 I won't post the cake feeding pictures. Did you see the blue icing on the cake? Let's just say the groom is lucky his bride is a really good sport.
Then there was the first dance.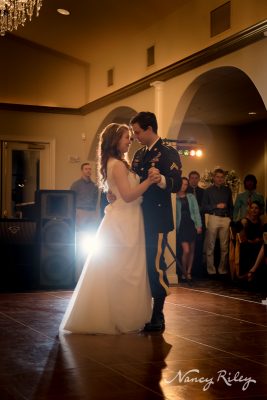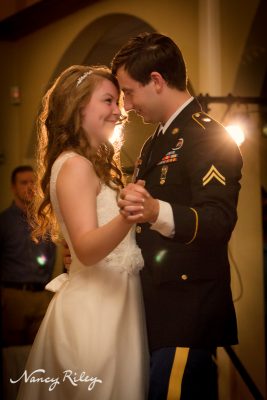 And much more dancing after that.
Congratulations to Mikkayla and Austin! May the love that obviously surrounds you continue to flow between you and out from you as you share your lives together!