I'm usually quite ruthless when it comes to culling down photos to a manageable number, because I know you can only take in so many pictures before your eyes glaze over and your brain goes numb. But there were so many different aspects of Ben and Caroline's wedding to capture.
Pretty details . . .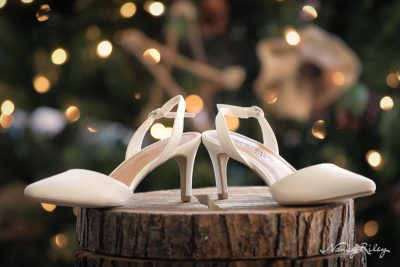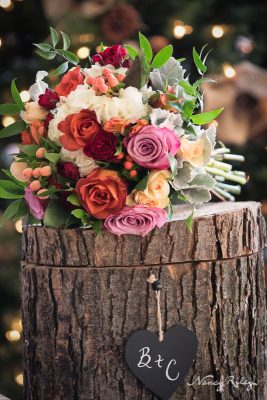 The bride was absolutely stunning. I loved her hair, done by  the very talented Shannon Haag.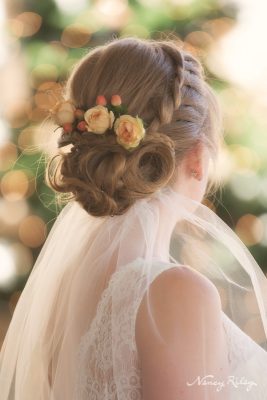 Ben and Caroline planned on having their "first look" in the sanctuary while Caroline walked down the aisle. I could do a whole post on those moments. The joy on their faces was truly beautiful.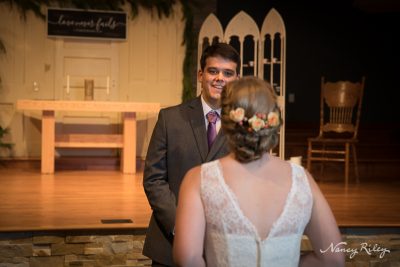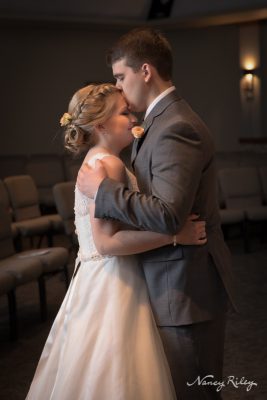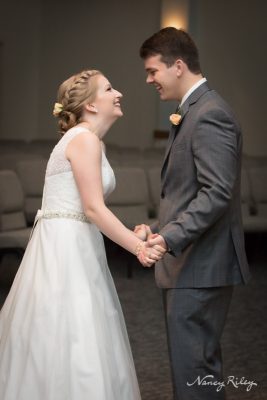 It was mid-December, but God graciously blessed us with sunshine and above-freezing temperatures, and we were able to get a few pictures outdoors. This is one of my favorites from the outdoor ones.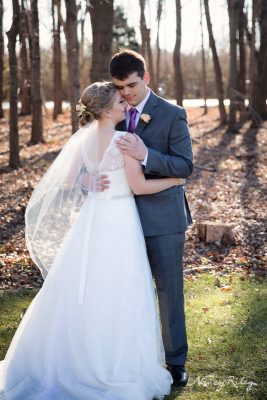 Still, it wasn't exactly balmy outside, and the rest of the wedding party didn't necessarily have their love to keep them warm (at least not in the picture), so we did the rest of the formals inside.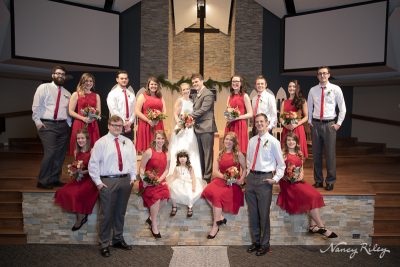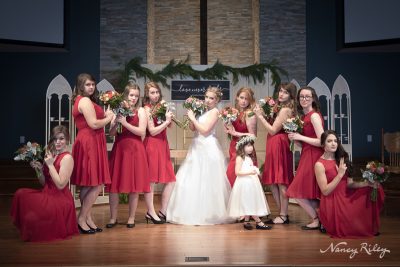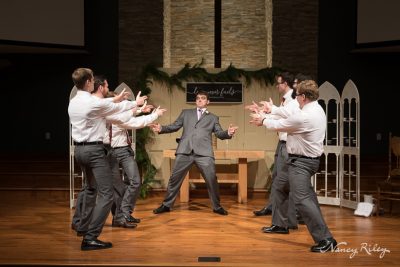 There was a short time when the formals were scheduled to start that I couldn't find the bride and her bridesmaids. Someone finally tipped me off that they were all in the bathroom. It turned out that they were all taking goofy group selfies in the bathroom mirror. But the groomsmen were happy to do their goofy group pictures in front of me. I could also probably do an entire blog post on the groomsmen's antics alone. Those dudes were hilarious. But I'll limit myself to just one more.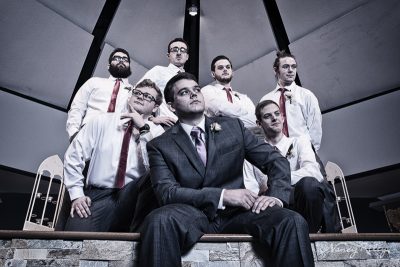 And we did a few more of Ben and Caroline inside as well.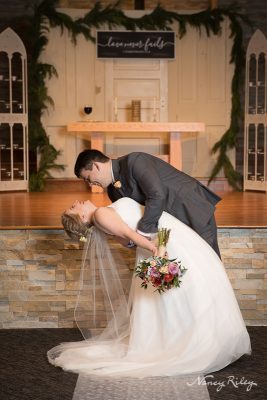 The ceremony was a celebration of what God had done for them and how they hoped to honor Him in their marriage. They incorporated a foot washing, in which they took turns washing each other's feet to show how they would emulate Christ's humility by serving each other in love.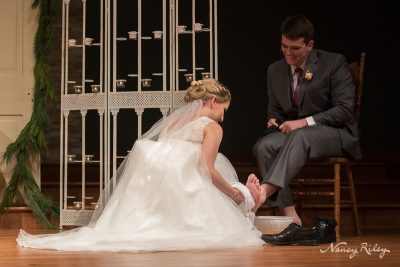 We moved straight to the reception after the ceremony. The bride and groom continued their example of serving each other by actually aiming for each other's mouths when feeding each other the first bite.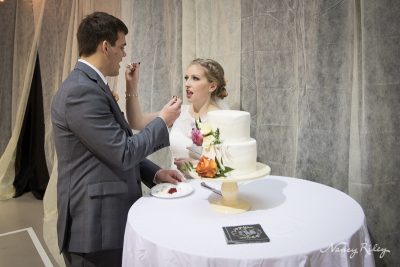 I love watching the first dance and the dances with the father of the bride and mother of the groom.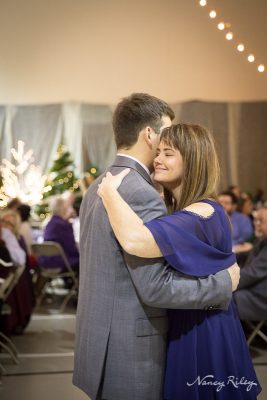 If you look closely at the picture of the bride and groom dancing, you can see a couple of little guys finding a secret place to watch.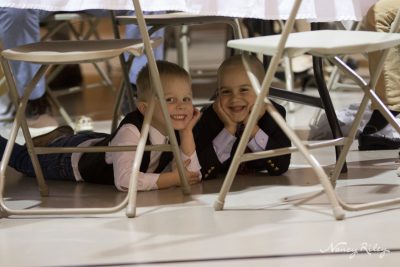 Then soon it was everyone's turn to party.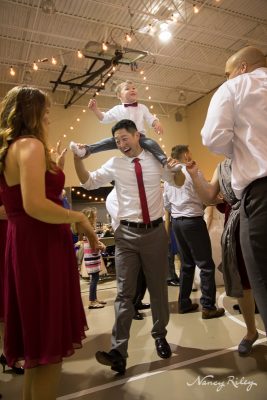 For every picture I put up, I think I had to restrain myself from posting five more. But I will leave one farewell shot.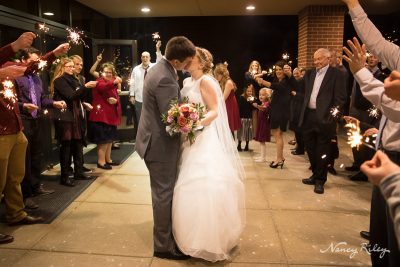 Congratulations, Caroline and Ben! I am so happy for the two of you!
Credits
Wedding coordinator, flowers, and food: Kim Young (came all the way out from Seattle and was so competent and capable I wish she lived here!)
Cakes: Debbie Oliver the Baker (who has perfected the smooth icing technique that I always aspire to and fail miserably.
Makeup: Emily Bland (who is one of Caroline's best friends from growing up. Maybe if you become her best friend, she will help you look as beautiful as Caroline!)
Hair: Shannon Haag (who did Caroline's hair and several other girls, and was absolutely lovely to be around)
DJ: Jackson Beck (who successfully had all the generations dancing together so that the dance floor was always crowded.)
Videographer: Jeff Stevenson (who was relieved when I finally took down my huge lighting umbrella out of the center aisle before the ceremony started)