One of the first portraits I took of Andrew went on his baptism cake.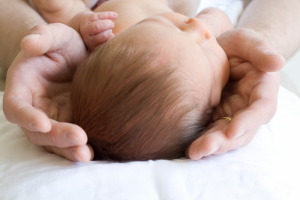 Now, almost eight years later (yikes), it was time for his First Communion.
His parents and I were a little unsure how well he would hold up to all the picture taking. On the photo session above, with him artistically diaperless, he peed on Dad, who spent the rest of the photo session with a terrified smile whenever asked to hold his newborn again.
Andrew, historically, has not been much into having his picture taken.
But today was Andrew's special day, and he knew he looked sharp.
We fell into a pattern of letting me pick a setting and a pose, and then he would pick the next setting and the pose. Or maybe I would pick a setting and him the pose, or vice versa. It kept him enthusiastic.
Outside the church, we found a little group of trees. I love the James Bond expression in the last one.
And the next few pictures were perhaps less debonair, but still pretty cute.
We didn't want to use up all his patience before the actual service, so we went in and gave him a break. Fortunately, he still had enough stamina to push through the big event.
Congratulations on your First Communion, Andrew!