The first thing you notice when you meet Lou Ann is her smile. It is warm, welcoming, and positively radiates maternal love. The second thing might be her sense of style. The woman can accessorize. So I felt a little silly sending Lou Ann clothing guidelines for her upcoming portrait session, knowing full well that her natural elegance far exceeded my own. And of course, she rose to the occasion.
The oldest grandchildren had recently been in a wedding, so their outfits set the color scheme. I often find bold patterns distracting, but I love textures, so the lace and tulle made me very happy, especially combined with the other summery fabrics. They needed their summer wear, too, because the thermometer was ascending rapidly toward ninety degrees, even before 9:30 a.m., and the humidity was intense.
Did I mention that it was before 9:30 a.m.? It is a brave family who commits to having thirteen people in coordinating colors, especially with five grandchildren all the way down to just a few months old. But they came marching out of the house right on time as soon as I had my lights set in place. And they all looked fantastic.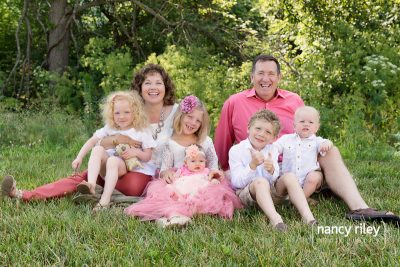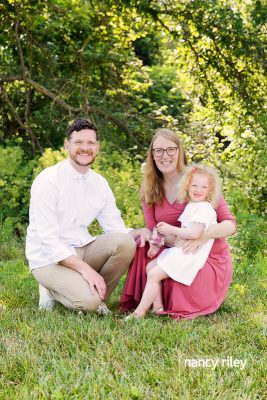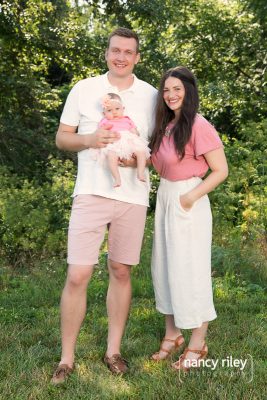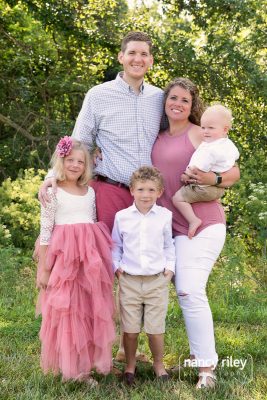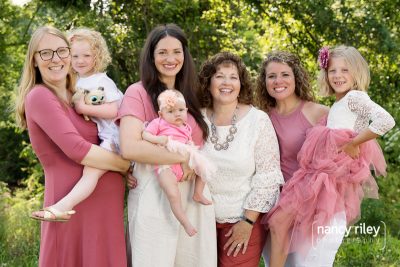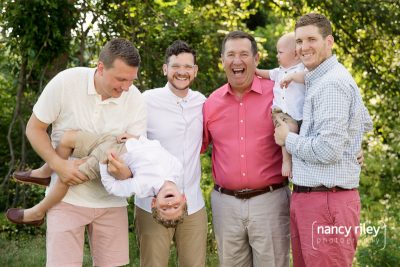 Mark would normally be working with the kids' sports camp this week at church if he hadn't been spending this special time with his visiting family. He and Lou Ann are both wonderful with kids of all ages. So you can imagine how sweet it is to be one of their grandchildren.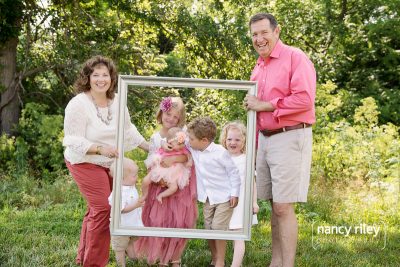 You notice in the picture above how the young boy is pinching the baby's cheek? If I understand correctly, the baby's mother used to have her cheeks pinched by her big brother, the young boy's father.
A sixth grandchild is on the way. Lucky baby.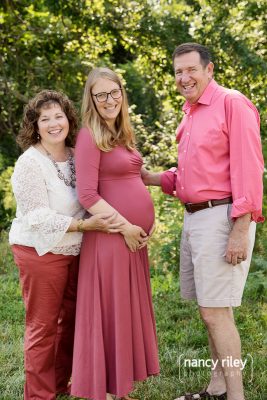 We wrapped the photo shoot up fairly quickly, since it was getting hot, and the family was getting ready to set off for more adventures in togetherness. I was so happy they made time for this shoot to commemorate this occasion of being together. Thank you, Lou Ann and Mark for letting me be a part of it!