This lovely couple was married in March. They had a spectacular wedding location downtown, but no greenery, and Sheila really likes trees. Even if we had been able to break away for an hour to go somewhere for pictures, everything was still pretty winterish looking. Fast forward seven weeks to a beautiful spring afternoon in Ault Park.
Chad and Sheila chose to wear their Indian wedding outfits, because they already had a lot of pictures in their western wedding outfits that they really liked. Sheila even wore a different sari for the newlywed session, which was just as spectacular as her gold sari from the wedding reception.
I still want to wear one of these.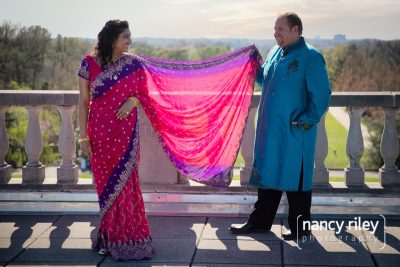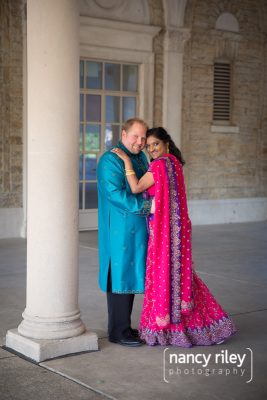 All that intricate design is beaded by hand. I can't imagine how many hours of skilled work went into that. This was not a trash the dress session. I had the utmost respect for the artists who created that sari.
Besides, we didn't have to venture into the rough to surround our sweet couple with beautiful greenery.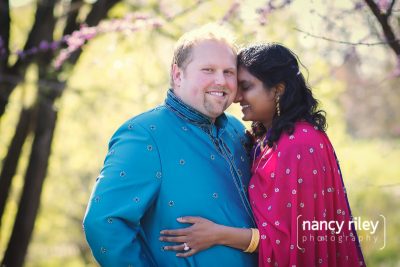 Sundays are a busy time at Ault Park, so we often had to wait our turn to shoot in the pavillion, but we managed to get a few shots in front of the fountain and on the stairs.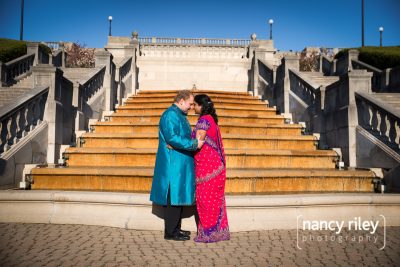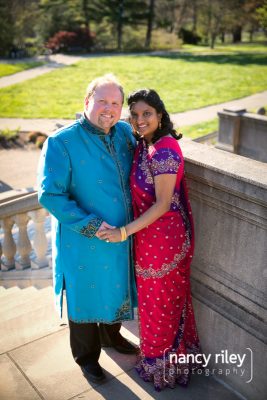 My poor assistant had been lugging my bag of light stands around the whole time, so we had to get them out for at least a few shots.
I think his efforts were justified.
Again, congratulations to Chad and Sheila, and thank you for a wonderful session!