Because, why not?
Okay, so most of the portraits we did weren't soccer pictures, and Caleb did clean up very nicely for them. Our originally planned locale was still rather winterish and barren looking, due to an unusual amount of snow in April. So we did a last minute change to Cox Arboretum, because they at least had green grass. Not to mention  blooming trees and friendly mallards.
There were a few minor challenges around this session regarding my six foot three model. Apparently, this isn't even considered tall in his family, but we did find that the trees at Cox are more suitable for shorter people to lean against.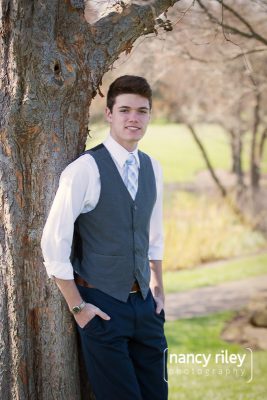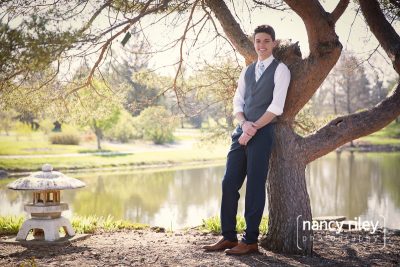 So this dapper young man is supposed to come back to Cox next week for prom pictures with his lovely date. I gave him lots of practice posing so hopefully he will have built up lots of stamina for those prom pictures.
He's planning to become a flight care nurse. I imagine he will be dressed a bit less elegantly most of the time, which is all the more reason to get these pictures now.
We used some of the green lawn at Cox for a few soccer shots. I was impressed how well his shoes matched his goalkeeper jersey. With his tall frame and highlighter chartreuse uniform, it was hard to be inconspicuous, but the arboretum staff let us do our thing.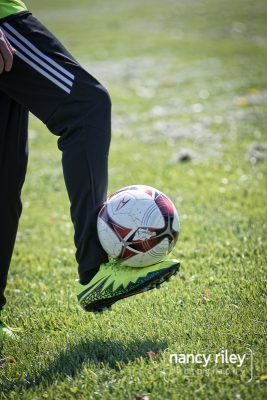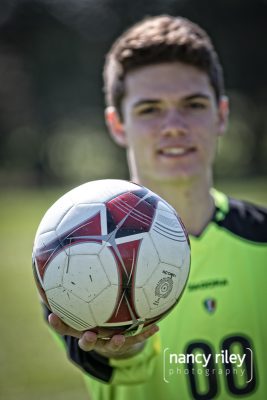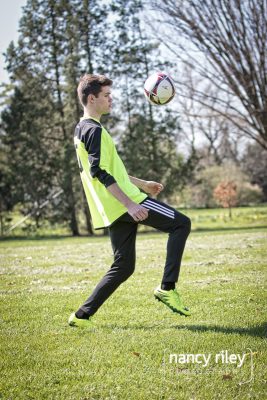 Best of luck to this multi-talented young man in his future endeavors, and have a great time at prom this weekend!