This wedding was certainly a feast for the eyes. The spectacular Bell Event Centre alone, a restored church building built in 1850, is something to behold. Then add in the rich colors and fabrics of the bride's Indian heritage, artistic touches of peacock feathers and sparkles, and a very special couple very much in love, and well, you can see why I was really excited to photograph this wedding.
Despite all the sumptuous elegance, the bride and groom are actually a very down-to-earth couple, and their focus was much more about their union and their shared faith. When the bride was getting dressed, she wasn't so much concerned about how beautiful she looked, but about how eager she was to see her groom.
They had their first look on the historic church front steps.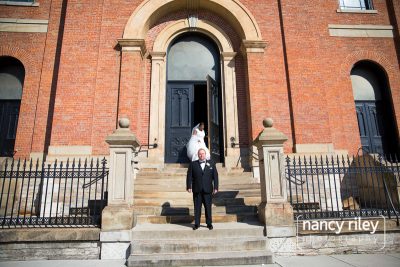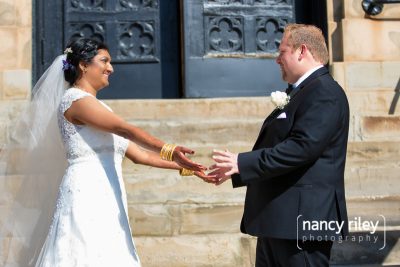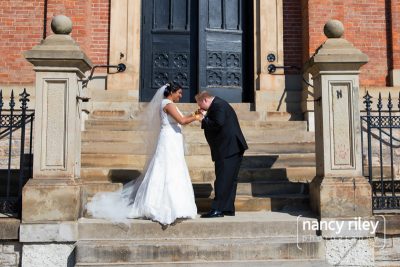 Then they prayed together. While they were praying, I backed off to get the whole building in the picture.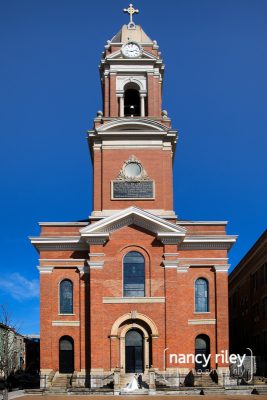 I like to think maybe they prayed for me, too, while I was climbing the nearby jungle gym with my camera equipment to get a better angle on the pull back shot.
The interior of the building is even more magnificent. But it was in the quiet corners of the building that Sheila and Chad could just take a few moments to connect and rejoice in each other's company.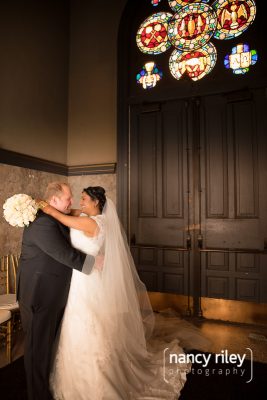 While we waited for the wedding ceremony to start, I had a little time to appreciate all the beautiful details they had put into the wedding. Henna tattoos are traditional in India, and the bride had them applied to her hands and feet. Sheila had her hair beautifully done by Chelsea Smith, of Salon Beck. Sheila and Chad themselves did the centerpieces, which were a fantastic mix of orchids, roses, and peacock feathers.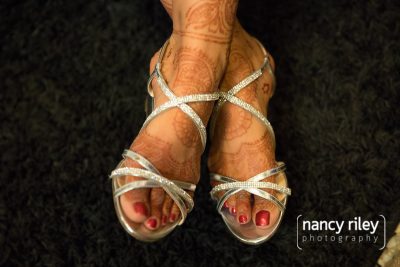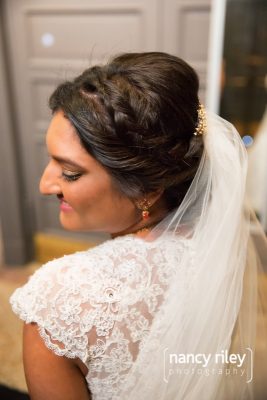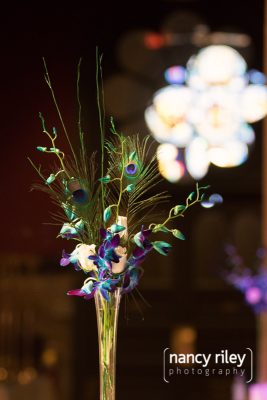 One of Sheila's top priorities was having photographs of her mother helping her get ready, but the timing didn't pan out. But really, her mother has been helping her get ready for all of Sheila's life, and was there once again to help her get ready emotionally and spiritually. Sheila enjoyed a few restful moments with her mother before the processional started.
Aren't the saris gorgeous? Many of the wedding party and guests even of non-Indian descent were wearing them as well. I wanted one too, until I lifted the ensemble on a hanger and realized how heavy they were. It takes a strong woman to wear a sari!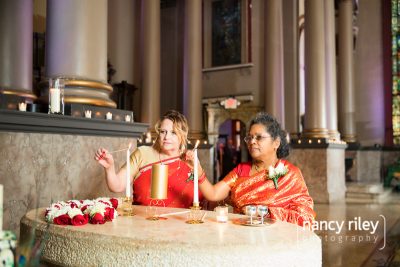 Sheila had worn her mother's wedding sari at the wedding rehearsal and another beautiful sari for the rehearsal dinner, but she chose to wear a western style wedding dress for the ceremony. She was radiant walking down the aisle.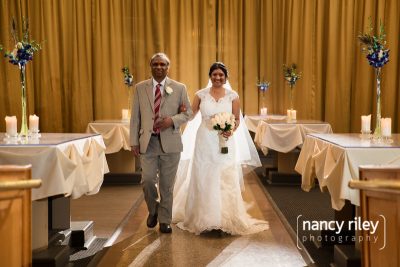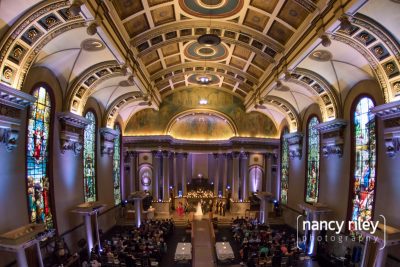 There was a mix of western and Indian wedding customs during the ceremony. Chad tied a mangalsutra (necklace symbolizing marriage) around Sheila's neck. The couple lit the unity candle and celebrated Christ's Communion. They also exchanged traditional Indian garlands with flowers actually sent from India.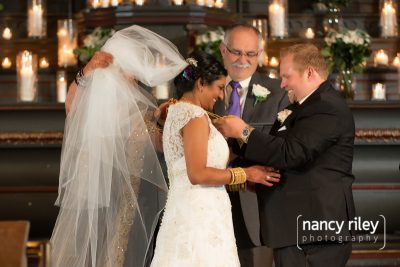 If I could photograph the smell of those flowers, I would share it with you. This is my best attempt. If you look closely, you can see Chad's name tattooed on Sheila's wrist.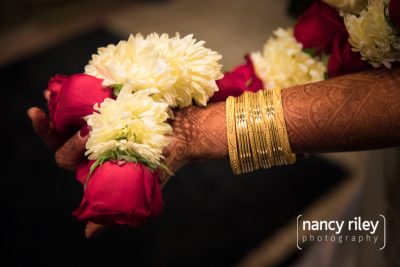 When the pastor was leading up to pronouncing the couple man and wife, Sheila was bubbling over with gleeful anticipation, prompting Pastor Wayne to settle her down a bit.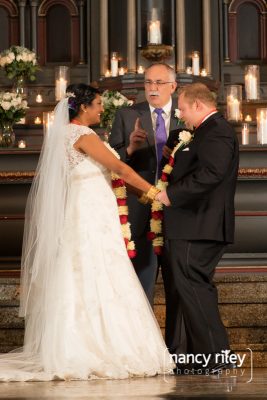 But finally, it was official. Man and wife. Oh, the joy of the moment!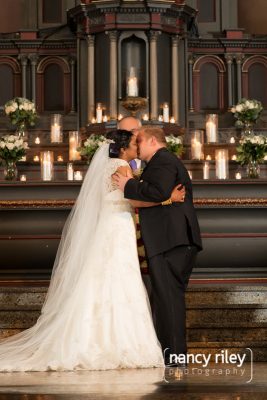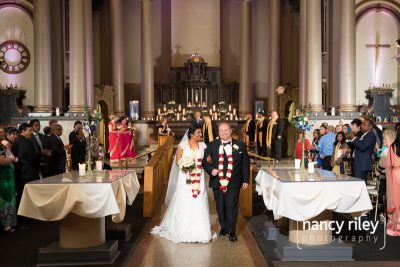 I'll save the reception photos for another post, but in the meantime, here is a teaser shot of the bride's reception sari.